Portable Oil Tank Cleaning Machine Tank Washing Machine
Product Detail
Product Tags
Portable Oil Tank Cleaning Machine
Tank Washing Machine
Tank washing machine, also known as oil tank cleaning machine. It is the most ideal tool for modern ship cargo tank cleaning.
Tank washing machine type YQJ  shall be installed in the vertical position. Both fixed type and portable type has a strainer installed in the inlet of tank washing machine in order to prevent from blocking. The connector between tank washing machine and pump can be flange or screw joint, in order to supply the correct accessories, customers shall give the requirements when placing order. Individual stop valve and pressure meter shall be installed in each tank washing piping in order to control the hydraulic pressure for tank washing machine.
We distinguish the tank washing machine into two types which are YQJ B and YQJ Q, and each letter has its own meaning as following: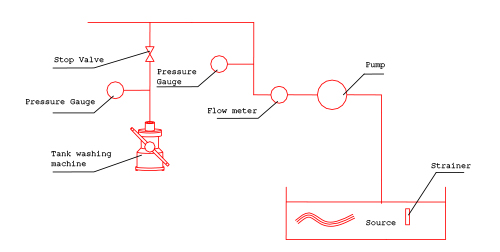 Working Principle
Tank cleaning pump shall supply cleaning medium to tank washing machine. When cleaning medium enters tank washing machine, it drives impeller, worm wheel, gear rotating to make the nozzles and shell rolling at horizontal and vertical direction in 360° in order to wash every part of the tanks with emitted water. Gear box is lubricated by cleaning medium instead of oil or grease. A full cycle is created when the main body has rotated 44 turns. YQJ B(Q)-50 with a rotation speed of 3rpm which is under normally working pressure of 0.6-0.8MPa will take approx 15 min to wash a full cycle of the tank. YQJ B(Q)-60 with a rotation speed of 2rpm which is under normally working pressure of 0.6-0.8MPa will take about 25min to wash a full cycle of the tank. Attention that the practical time depends on hydraulic pressure.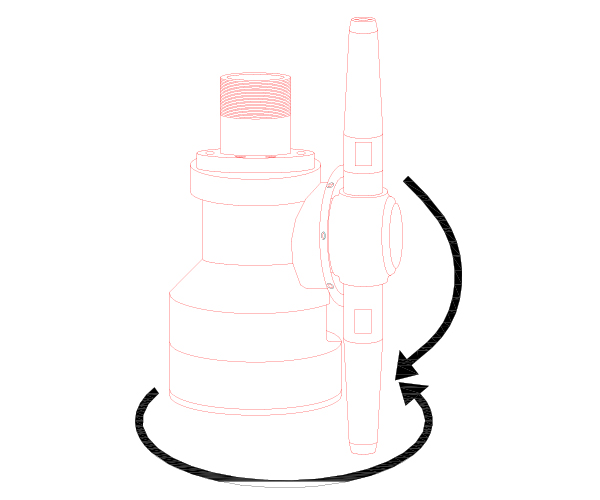 Technical Parameter
1.Tank washing machine can be operated normally when vessel heeling 15°, rolling 22.5°, trim 5° and pitching 7.5°.
2.Operation temperature is from normal temperature to 80℃.
3.The diameter of pipes for the tank washing machines should be wide enough for all required tank washing machines to work simultaneously under the designed parameters.
4.Tank washing pump can be cargo oil pump or specialized pump the flow of which can make several tank washing machines can work under designed operation pressure and flow.
Supply Parameter 
Tank washing machine type YQJ B/Q is operated with the cleaning medium with flow of about 10 to 40m3/h and with the operation pressure of 0.6-1.2MPa.
Weight 
The weight of tank washing machine type YQJ is about 7 to 9kg.
Material 
Material for tank washing machine type YQJ  is copper alloy, stainless steel including 316L.
Performance data 
Following table shows the inlet pressure, nozzle diameter, probable flow and jet length for each tank washing machine.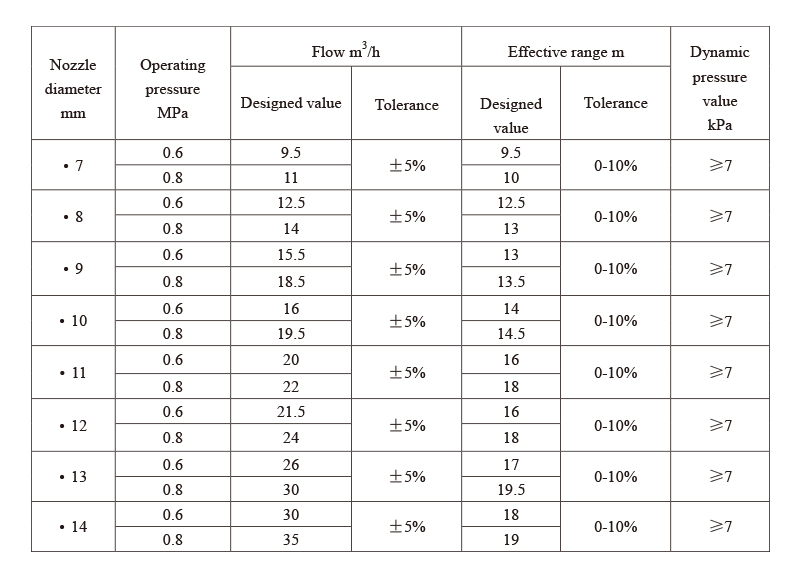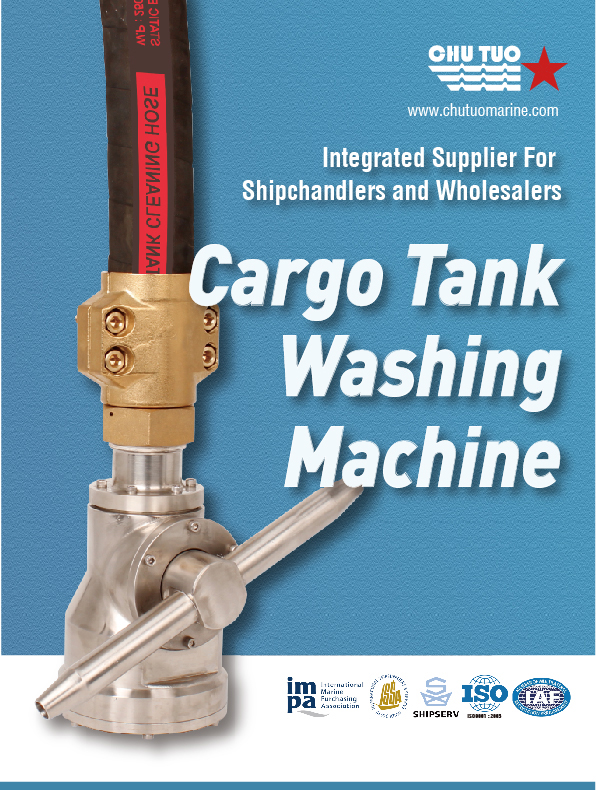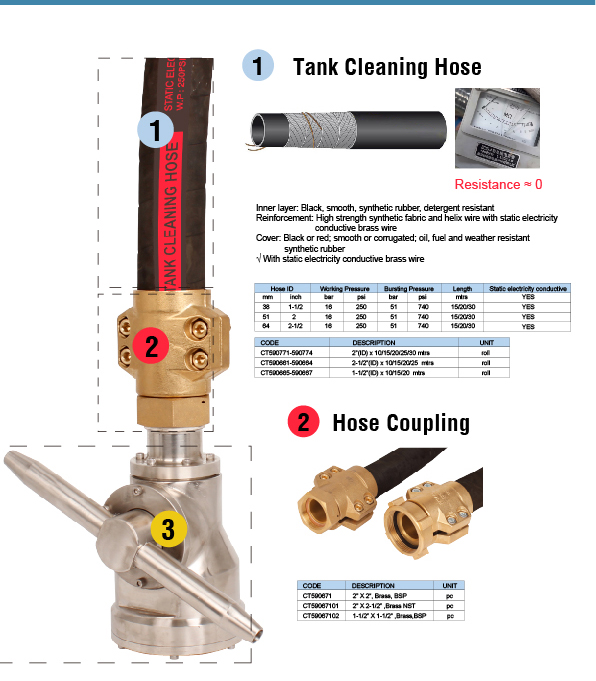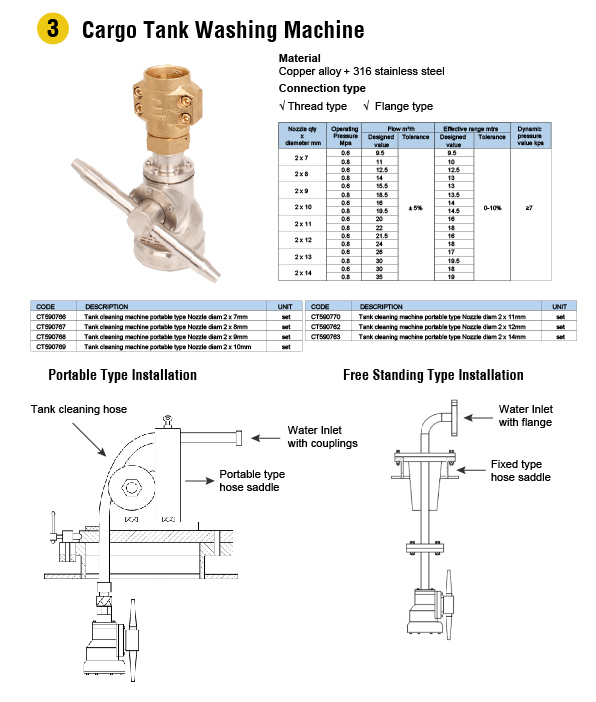 | | | |
| --- | --- | --- |
| | DESCRIPTION | UNIT |
| | TANK CLEANING MACHINE , S.STEEL 2X7MM NOZZLE | SET |
| | TANK CLEANING MACHINE , S.STEEL 2X8MM NOZZLE | SET |
| | TANK CLEANING MACHINE , S.STEEL 2X9MM NOZZLE | SET |
| | TANK CLEANING MACHINE , S.STEEL 2X10MM NOZZLE | SET |
| | TANK CLEANING MACHINE , S.STEEL 2X11MM NOZZLE | SET |
| | TANK CLEANING MACHINE , S.STEEL 2X12MM NOZZLE | SET |
| | TANK CLEANING MACHINE , S.STEEL 2X13MM NOZZLE | SET |
| | TANK CLEANING MACHINE , S.STEEL 2X14MM NOZZLE | SET |
---
Previous:
Anticorrosive Zinc Tapes Adhesive
---
Write your message here and send it to us