Hatch Cover Tape Dry Cargo Hatch Sealing Tape
Product Detail
Product Tags
Dry Cargo Hatch Sealing Tape
Dry Cargo Hatch Sealing Tape is self-adhesive and provides excellent strength and flexibility for all-weather operations.
According to rules and regulations, metal hatch covers on cargo vessels are expected to be water-tight without the aid of further appliances. In practice hatch joints can leak for a number of reasons with resulting cargo damage.
As a safeguard and as an exercise in good housekeeping, many shipowners around the world carry hatch sealing tape on their ships.
Hatch Sealing Tape is an internationally recognised and accepted heavy-duty, all-wheather hatch sealing tape with proven results since its introduction in the early 1970s. It consists of 20 metre rolls of bitumen compound coated onto polythene film and interleaved with release paper.
Dry Cargo hatch sealing tape product
Product data
| | |
| --- | --- |
| Temperature range:  | |
| Application: | From 5° C to 35° C |
| Service: |  From -5° C to 65° C |
| | |
| Packing: | |
| 75mm/3″ width | 4 x 20 mtr rolls per ctn |
| 100mm/4″ width | 3 x 20 mtr rolls per ctn |
| 150mm/6″ width | 2 x 20 mtr rolls per ctn |
| | |
| Carton Spec: | |
| (All widths) 20 kg | 320 x 320 x 320 cms |
Extreme weather conditions can cause leakage of your hatch covers, which will lead to the damage of cargo being transported.The Hatch Cover Tape keeps moisture out, and ensures a weather and fume tight hatch seal. Hatch Cover Tape is design by specialists with 20 years of tape experience, to seal out the elements on hatch cover rims. Hatch Cover Tape tape has an extraordinary strength, adhesion and is extremely flexible. It can be easily recognized by it's blue top layer of modified PE material. A material which gives the highest protection under extreme conditions.
All Hatch Cover Tape is tested under practical environment and extreme standards. Hatch Cover Tape can be installed between -45 and 40 °C, and can withstand -15 to 70 °C. Rolls are 20 meter of self-adhesive SBS bitumen rubber compound, coated to a modified blue PE liner and with a release PE Liner. Shelf life is 24 months when properly stored.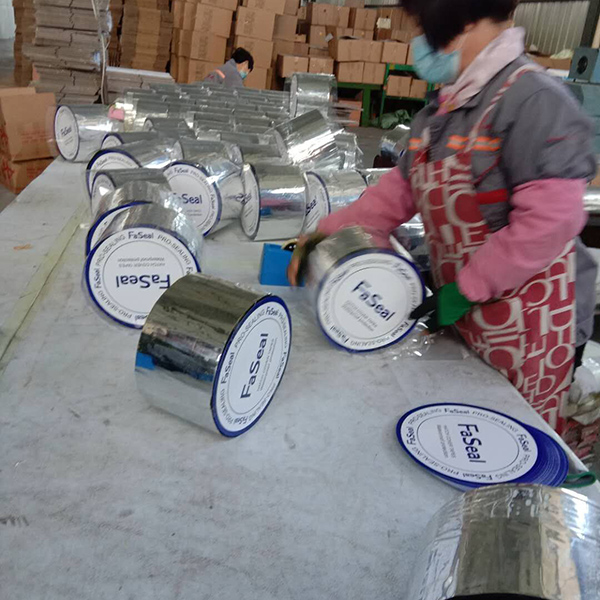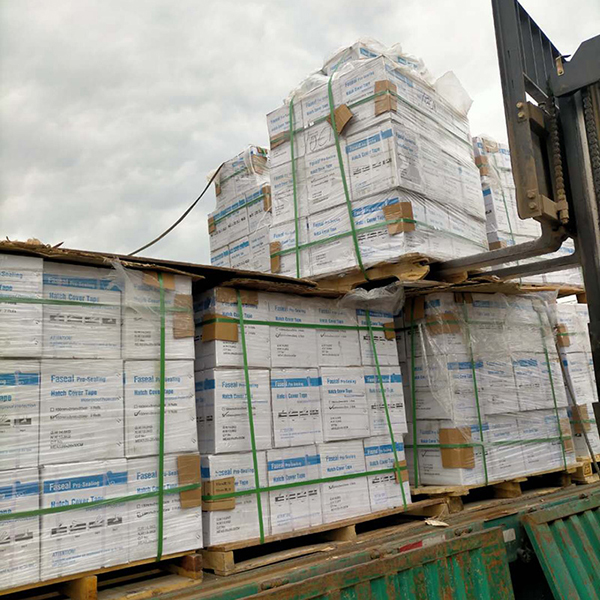 | | | |
| --- | --- | --- |
| | DESCRIPTION | UNIT |
| | HATCH COVER TAPE DRY-CARGO, HEAVY DUTY 75MMX20MTR 4ROLLS | BOX |
| | HATCH COVER TAPE DRY-CARGO, HEAVY DUTY 100MMX20MTR 3ROLLS | BOX |
| | HATCH COVER TAPE DRY-CARGO, HEAVY DUTY 150MMX20MTR 2ROLLS | BOX |
---
Previous:
Lashing Snatch Blocks
---
Write your message here and send it to us